23
Setting Thing Up
Before we start you need to know if you are going to sell the licenses or make the orders up yourself.
If you are selling the licenses you will need a PayPal or Stripe account,
Go to one of these and set this up before you start.
Step 1
Login to your license manager admin page, you will see this page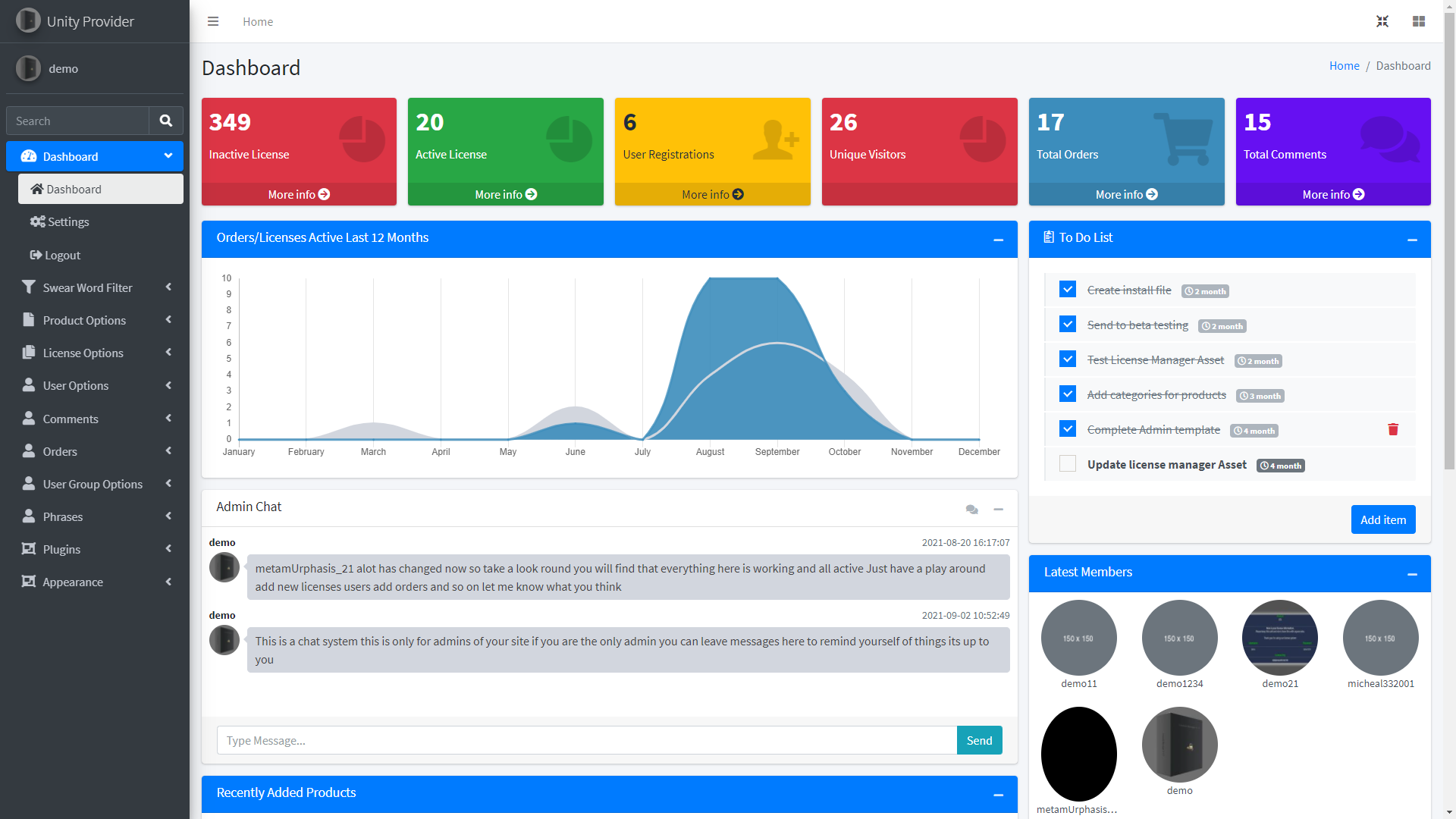 This is your landing page the Admin Dashboard.
Next you see on the left all the options you have as an admin of your license manager system.
Select Settings
You will see this page with more options and more tabs.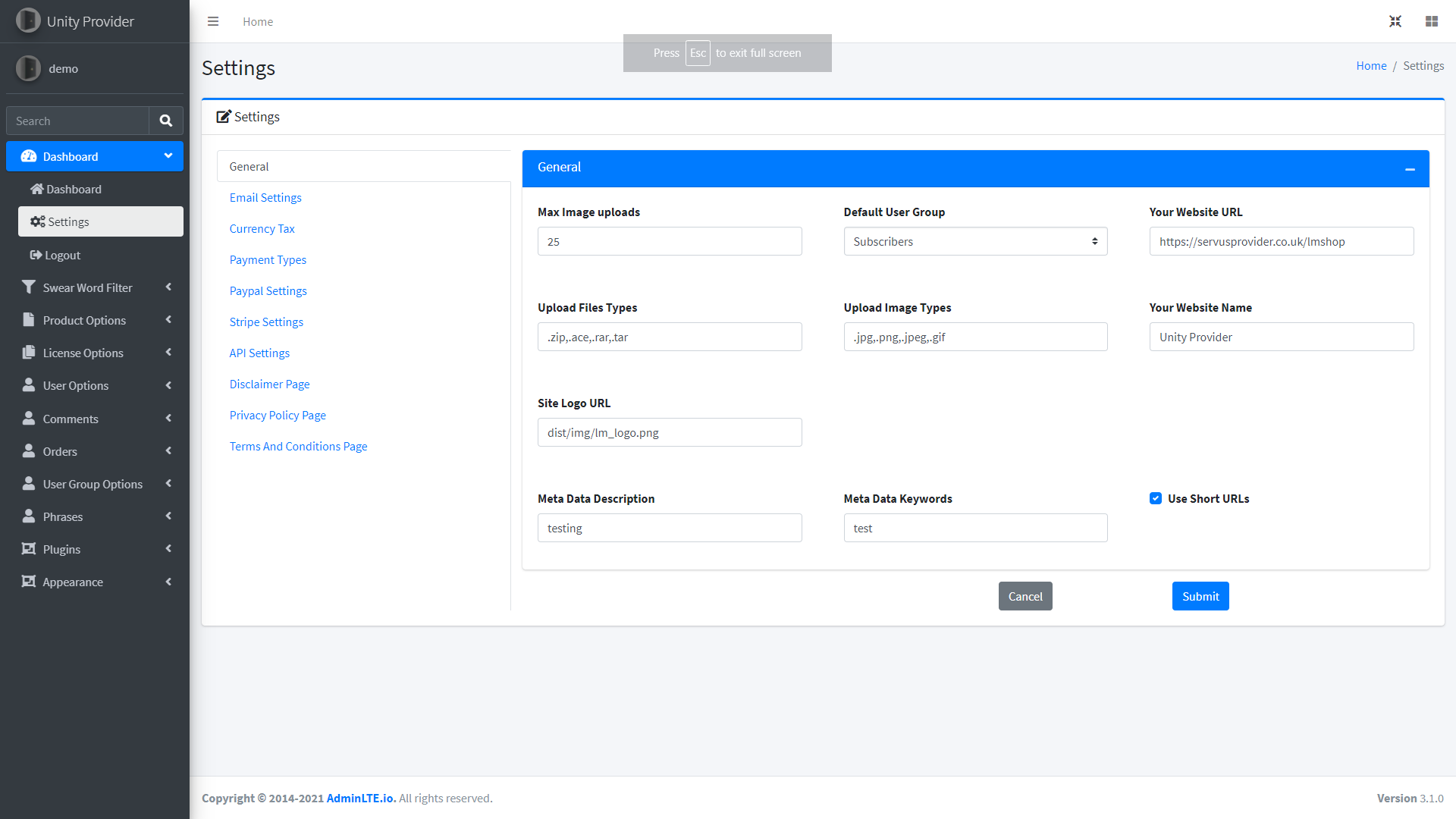 This is the General site settings here you can update your logo and much more here is a list of the General Settings





Max Image Uploads



Default User Group



You Website URL



Upload File Types



Upload Image Types



Your Website Name



Site Logo URL



Meta Data Description



Meta Data Keywords



Short URLs






Change these to your own needs for your Site.
Email Settings
Within the email settings you can add your own email address where your contact us form will send messages to.
Under that you have Email Message, this is an email that will be sent to your users when they buy one of your licenses.
Under that you have the Multi-User Email Message.
This is the email that will be sent to multi-license users.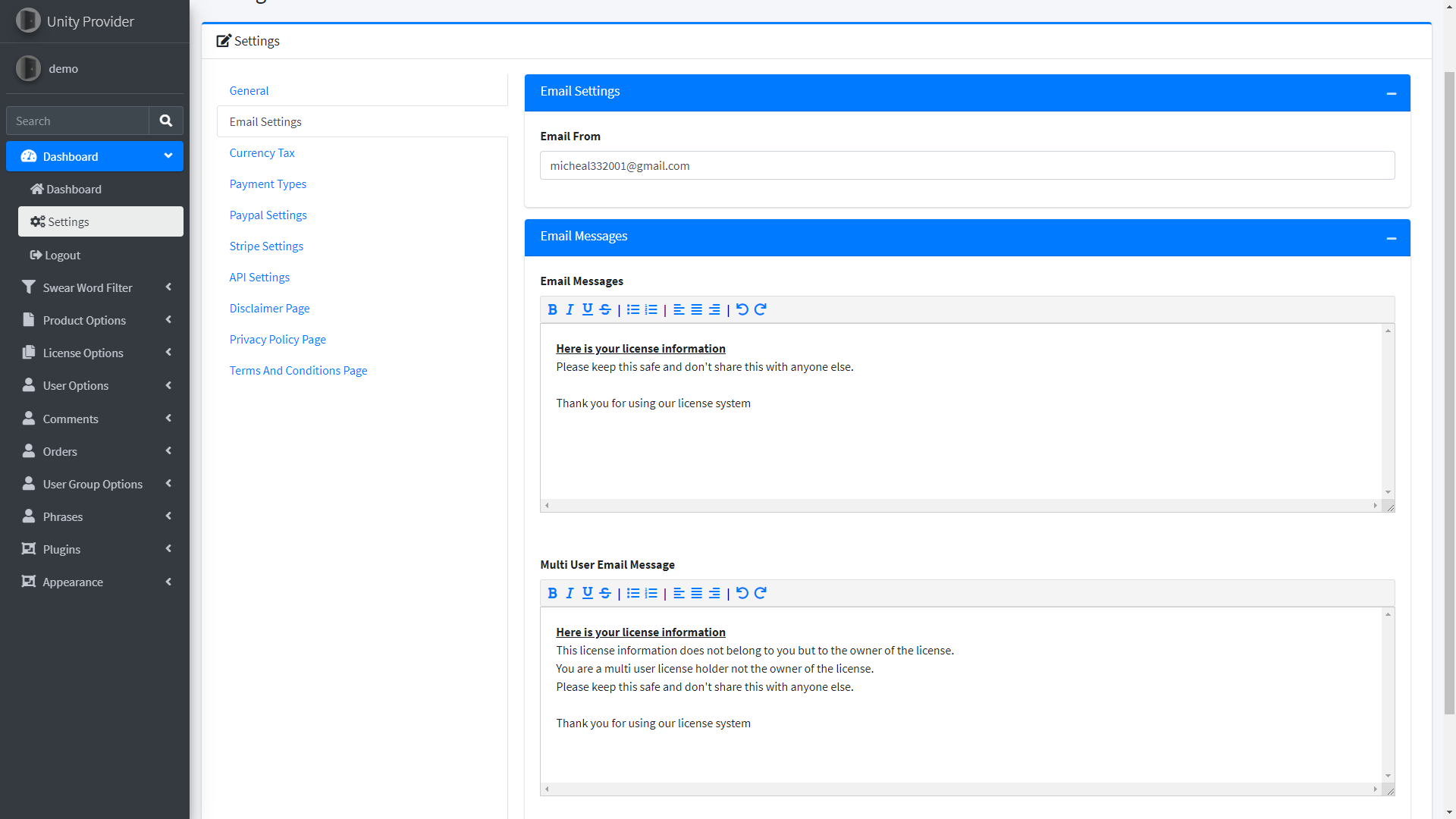 Currency Tax
You have 2 options here, the currency symbol and the tax percentage you want to add to your products.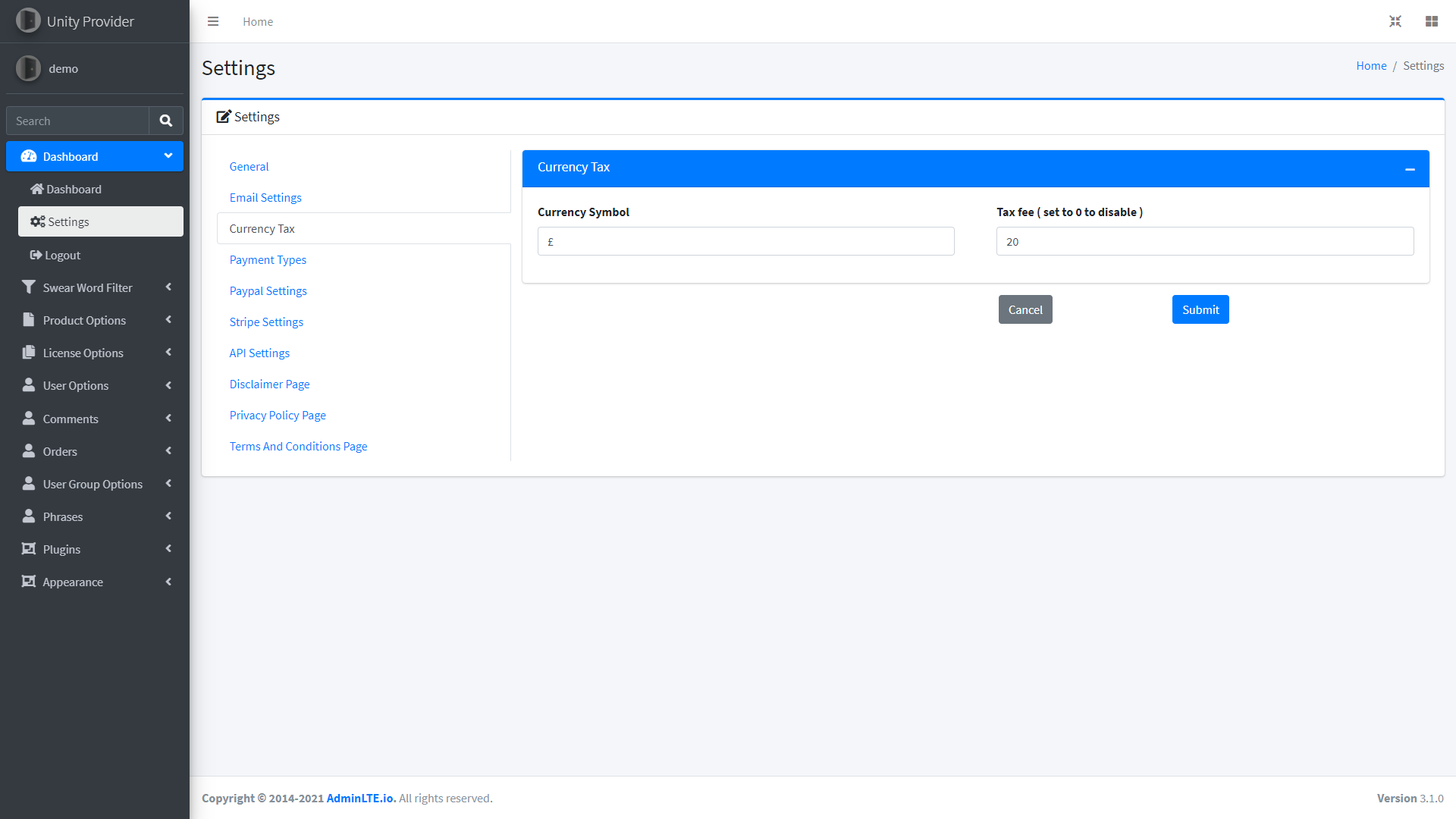 Payment Types
You have 2 payment types to choose from PayPal and Stripe.
These are for your users to make payments to.
You can use both payment options within your shop if you wish to do so.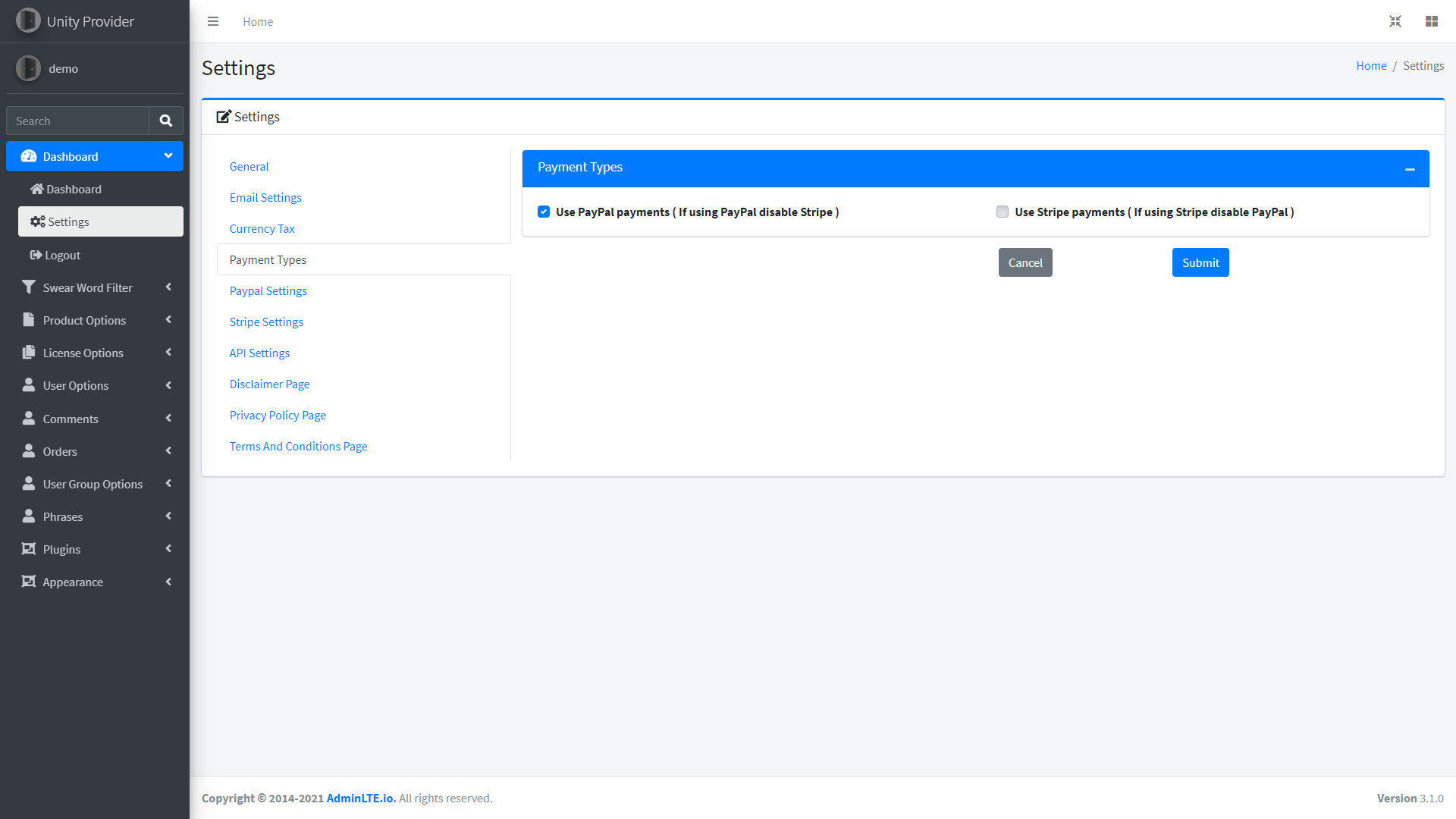 PayPal Settings
Here is a list of option you have for PayPal payments





Currency Code ( USD GBP )



Continue Shopping URL



Cancel Return URL



Return URL



Use PayPal Sandbox



Business Email






Stripe Settings
The Stripe settings are





Currency Code ( USD GBP )



Publishable Key



Secret Key






These settings can be found within the Stripe My Account page.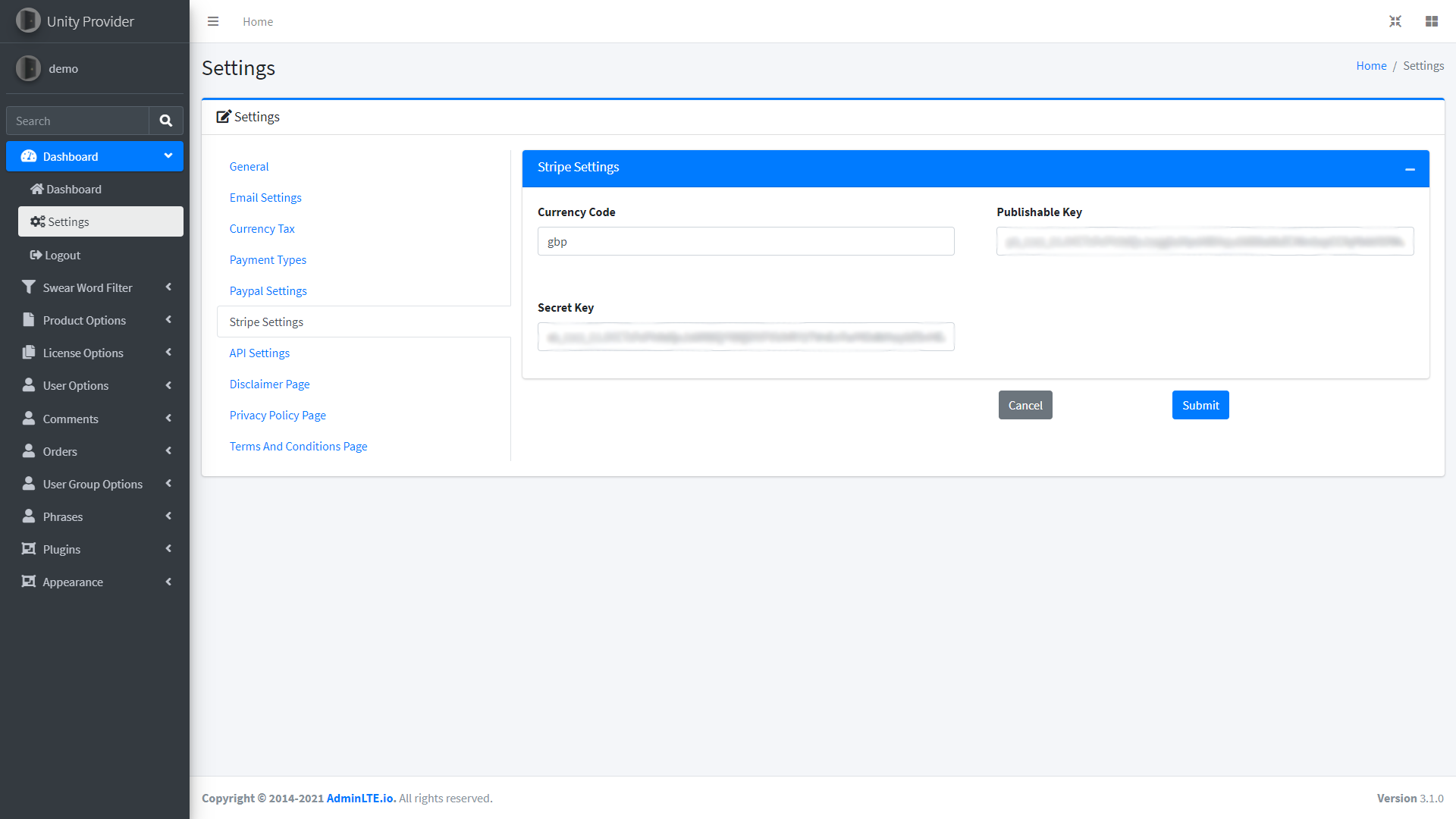 API Settings
These are the settings for the Unity License Manager Pro App not for the Lite version of license manager.
These settings connect your app/game to your license manager website to validate there license key.





Admin API Key



User Secret Key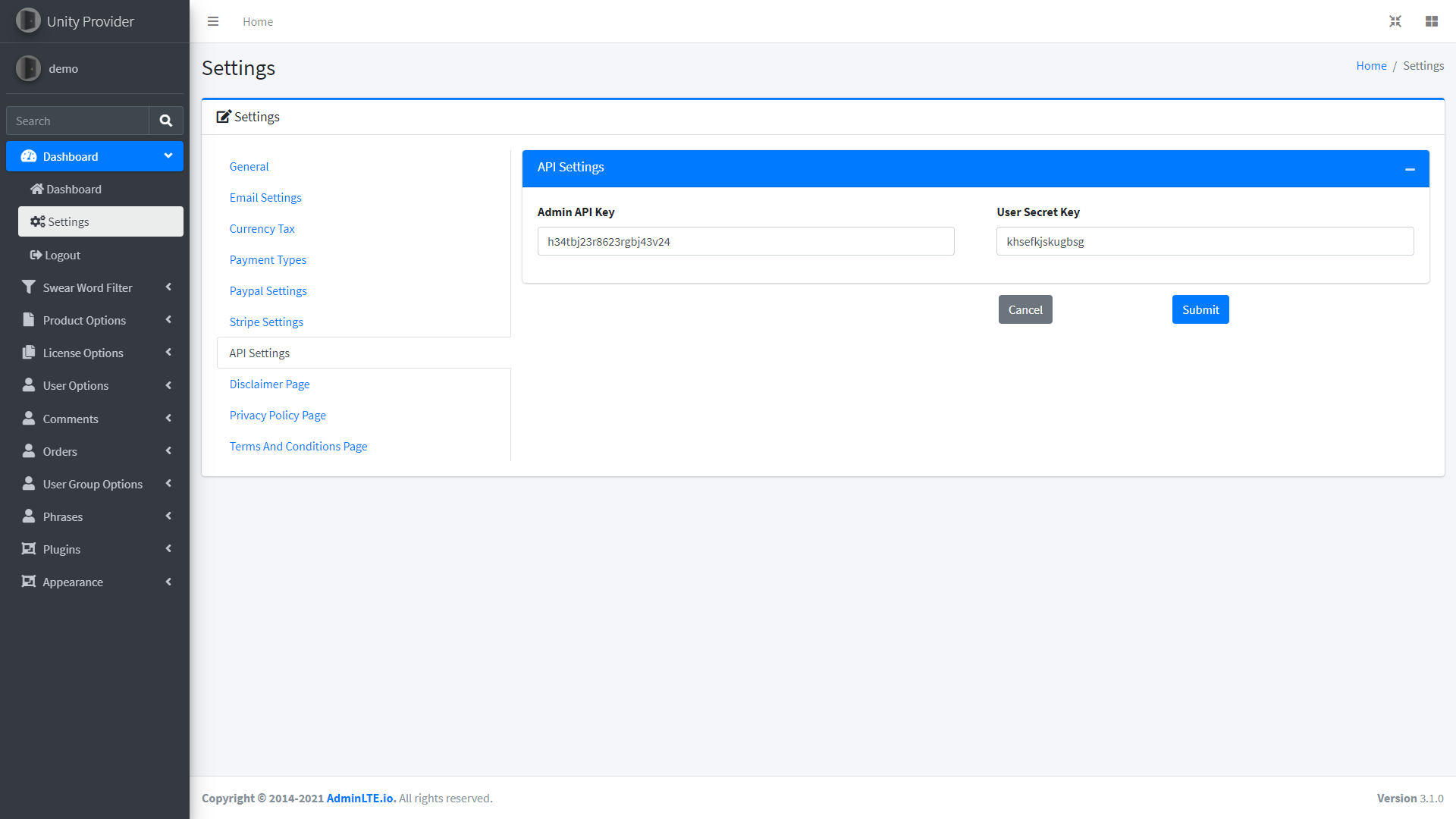 The next 3 options are self explanatory Disclaimer, Privacy Policy and Terms & Conditions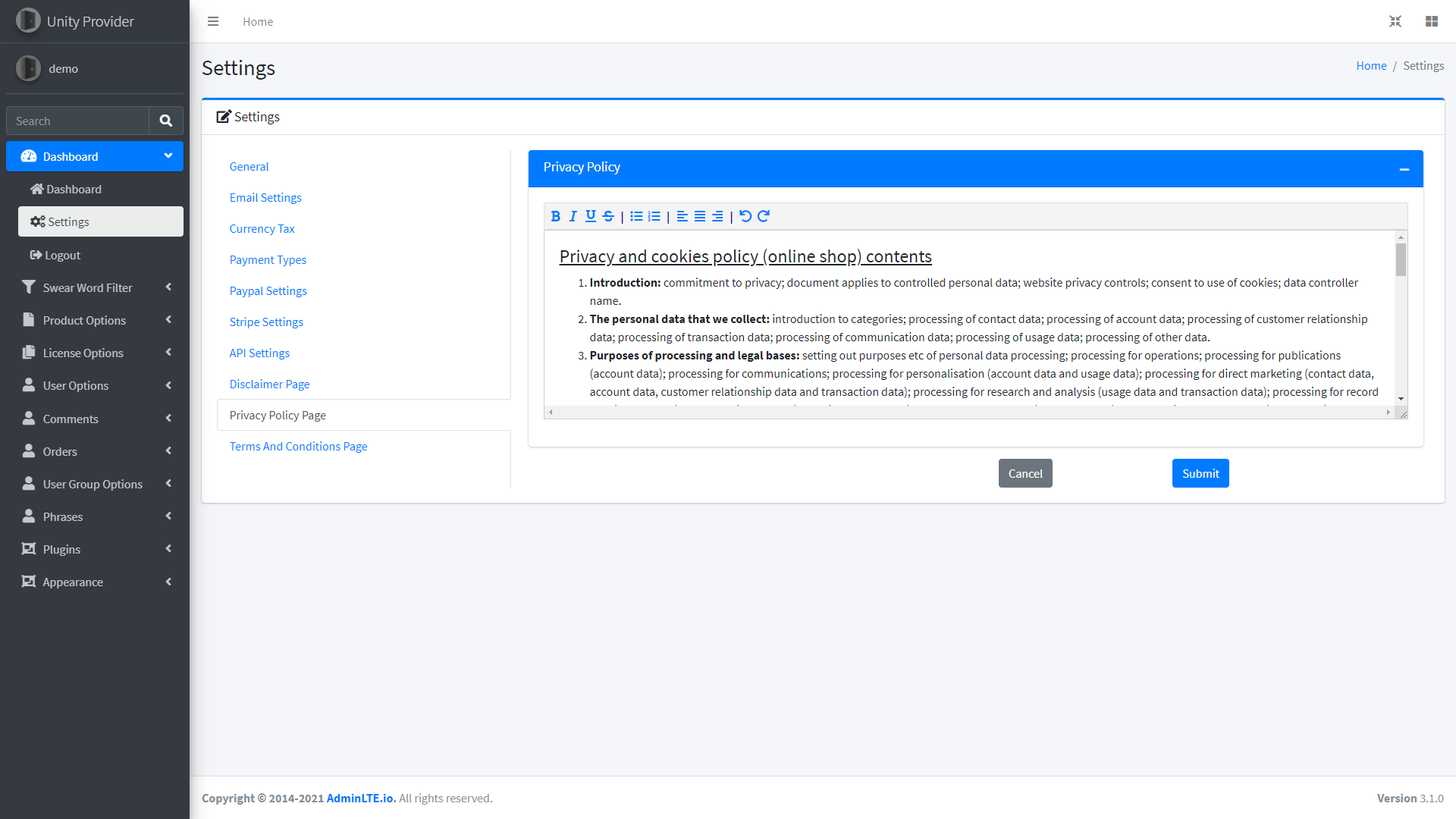 Thats all of the settings explained as to what they do and what they are for, its up to you to make these settings your own for your site store.